Connecting With the Church
There are many different ways available for you to connect with others in our local church body. The information below should help. If you have any questions, see the Contact Us page.
Stay connected with the church through our YouTube channel. The Sunday morning services can be viewed via live stream accessible via this site or directly on our YouTube channel). Although all content can be accesses from the church web site, if you go to our YouTube page, you can "Subscribe" to our channel. Subscribing will allow you to receive notifications when live streams are available and when new content is uploaded.
Stay connected with the church through our Facebook page. You can use this page communicate with others in our fellowship.
Our church directory is available on-line via Instant Church Directory. Access is available via phone, tablet or computer. Access is by invitation-only. See the instructions page for more details.
Our church calendar is available on-line via Google Calendar. You can use the links here to add the church calendar to your own personal Google calendar. You can also go to our Church Calendar page and click on individual items to view the details about that event and copy them to your own personal calendar. These options allow you to do things like add reminder notices.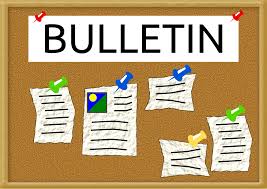 Our Bulletin Board page provides a way for user to post things like needs, items for sale, services, etc.